enter.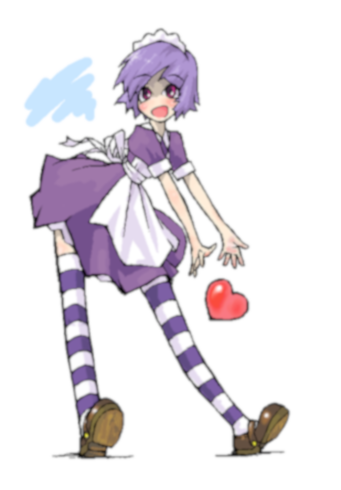 𝕪 𝕒 𝕜 𝕦 𝕚
♥ ♥ ♥ ♥ ♥ ♥ 麻 薬 中 毒 者 の 瞑 想 - ヤ ク イ の 鑑 賞 サ イ ト ! ! ! ♥ ♥ ♥ ♥ ♥ ♥
---
---
---
---
Welcome to Yakui's World.
Yakui, the maid who downs depressants. Nothing seems to matter if you just take a pill. Would you challenge yourself to remain sober? No. Relax, and escape, with Yakui the Maid. Forget your stress.. What's better than sleeping with an empty mind and stomach? Nothing! Don't forget to take your medicine, do you know what happens when we forget?
Can you tell what I'm thinking?
---
---
Are you feeling better now?
---


---
Some questions you may have I guess
Who is Yakui?
Yakui has her name come from "Yakuji" (やくじ, "Medicine"). She is addicted to pharmaceuticals and is often pictured drooling or with a crazed look in her eye. One of the maids featured in the fighting game Nijikaku, one of her attacks involves transporting the opponent to a spinning, brightly and starkly yellow and purple striped world, leading one to believe that she experiences psychadelic hallucinations regularly. She has been known to give out advice on medicines to passerby in the drug store (noteably Homeo), though whether this was good or bad advice is subject to speculation. She is frequently seen donning handcuffs, due to her nature being dangerous. She also wears a light blue outfit with bob-cut purple hair.
Who is behind this site?
Just a weird 23 year old trying to learn how to make websites and get better at code.
What purpose does this site have?
To love Yakui.
---
---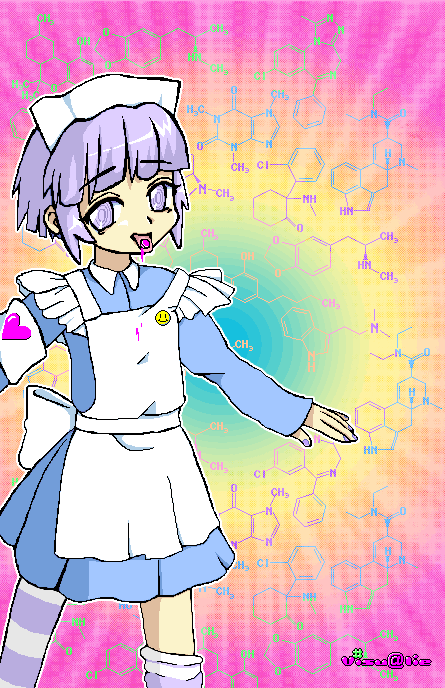 Yakui Related Thoughts
Loving Yakui comes in waves. You love her because she's addicted just as badly as you are, you love her because you want to help her, and yourself too. You love Yakui because she gives new meaning to see a crippling addict succumbing in the hands of others control. Lewding Yakui while she is drugged is a sin. Yakui helps you feel less alone while you get high, and safe when you feel alone. Yakui is funny, complex and weird - she trips with you, makes you laugh and gives you comfort to not be alone in your drug addiction. It is beautiful to see a community around Yakui develop not only amazing music but art around such a beautiful character.

Yakui makes me feel happy. I want to free myself of drugs, and draw her sober too when I achieve that higher place. I want Yakui to be happy. I want to be happy.
---
---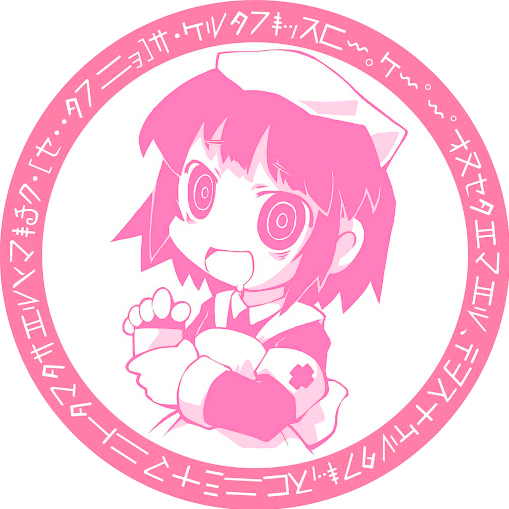 Join Yakui Cult
Yakui Cult is a group centered around freeing the mind and spirit of all stresses of the "real" world.

Drugs can only help you escape so much, through meditation, will-power and love - I promise you can transform. Your purpose is to sober yourself of the drugs, medications and toxic usage of the internet when you can. Anything that releases dopamine in an addictive way, you should refrain from. Your goal is to change your life in a positive way through tools like Trascedential Meditation, healthy life patterns and ridding yourself of any negative surroundings - you can change your reality. By becoming more aware of the positives in life while bearing through the storms, you will find it gives you a better high than anything in the world.

The key is to let go. Do this for yourself - and if not you. Do it for Yakui.
---
---